About Us
Family Values @ Work is a national network of 23 state and local coalitions helping spur the growing movement for family-friendly workplace policies such as paid sick days and family leave insurance.
Too many people have to risk their job to care for a loved one, or put a family member at risk to keep a job. We're made to feel that this is a personal problem, but it's political – family values too often end at the workplace door. We need new workplace standards to meet the needs of real families today.
The result will be better individual and public health, and greater financial security for families, businesses and the nation.
Our coalitions represent a diverse, nonpartisan group of more than 2,000 grassroots organizations, ranging from restaurant owners to restaurant workers, faith leaders to public health professionals, think tanks to activists for children, seniors and those with disabilities. Family Values @ Work coalitions are active in California, Colorado, Connecticut, Florida, Georgia, Illinois, Maine, Maryland, Massachusetts, Michigan, Minnesota, New Jersey, New York, North Carolina, Oregon, Pennsylvania, Rhode Island, Vermont, Washington, Washington, D.C., and Wisconsin.
Formed in 2003, Family Values @ Work coalitions are winning. We've helped get paid sick days victories so far in 21 cities (San Francisco, Washington, D.C., Seattle, Portland, New York City, 9 New Jersey cities, Eugene, Oakland, Philadelphia, Emeryville, Pittsburgh and Tacoma), Montgomery County in Maryland, and 4 states (Oregon, Connecticut, California and Massachusetts); family leave insurance laws in New Jersey, California, and Rhode Island; and paid parental leave passed in Washington state. These local and state wins are improving the lives of 27 million workers and their families of working families and building national momentum for policies that value families at work.
Who We Are
Ellen Bravo
Executive Director, Family Values @ Work


Ellen Bravo directs the Family Values @ Work (FV@W) Consortium, a network of broad coalitions working for—and winning—policies such as paid sick days and family leave insurance. The FV@W network has expanded to 23 states and achieved unprecedented victories, such as paid sick days in Connecticut and California; San Francisco; Washington, DC; Seattle; Portland; New York City; nine cities in New Jersey; family leave insurance in California, New Jersey and Rhode Island; and paid parental leave passed in Washington state. More wins are on the horizon.
A lifelong activist and leading expert on work-family issues, Ellen worked with 9to5 for more than two decades, serving as national director until 2004, before founding FV@W. In 1982, she started the Milwaukee chapter, which helped win the Wisconsin Family and Medical Leave Act in 1988 after organizing a group of children to tell lawmakers why their parents needed this protection. The organization also helped win family leave in a number of states and spur passage of the groundbreaking federal FMLA.
Ellen has served on several state and federal commissions, including the national bi-partisan Commission on Leave to study the impact of the FMLA, and has testified before Congress several times. She's a member of the leadership team of Caring Across Generations and Make It Work, and sits on the boards of Working America and the National Domestic Workers Alliance. Among her many commendations, Ellen has received the Ford Foundation's Visionary Award, the Francis Perkins "Intelligence and Courage" Award, a Families and Work Institute Work-Life Legacy Award and a Trailblazer award from the Ms. Foundation.
Described as "moving, witty and sometimes bawdy," Ellen is a leading commentator in the media, appearing on MSNBC, Fox News and NPR. Her writing is regularly featured in such outlets as The New York Times, CNN, The Nation, Salon, The Huffington Post, Feministing and other sites. She has taught Women's Studies at the University of Wisconsin-Milwaukee, and her most recent book, Taking on the Big Boys, or Why Feminism is Good for Families, Business and the Nation, won ForeWord Magazine's Gold Medal in women's issues and was selected as an Outstanding Academic Title by Choice magazine.
Ellen lives in Milwaukee with her husband; they have two adult sons. She loves Zumba and Bikram yoga, bid whist and piano. Her novel on date rape and politics, Again and Again, was published in August 2015.
Wendy Chun-Hoon
DC Director, Family Values @ Work
Wendy is the DC Director for Family Values @ Work, where she leads the organization's efforts to gain support for policies such as paid sick days and family leave insurance in the nation's capital. A skilled coalition-builder, she coordinates much of FV@W's network of thousands of workers, activists, small business owners, academics, public health experts and elected officials to build momentum for family-friendly policies.
Before joining FV@W, Wendy served as the associate director for the Special Fund for Poverty Alleviation, a special initiative of the Open Society Foundations (OSF) aimed at responding to the economic crisis by leveraging resources to promote opportunity and ameliorate poverty. She has also held positions as the chief of staff for Maryland's welfare and child welfare agency, and as a program officer at the Annie E. Casey Foundation. She brings more than a decade of experience working with direct service providers, local residents, advocacy groups and funders.
Wendy is an expert on improving the lives of low-wage workers and low-income families. She is a frequent speaker at conferences around the country, and her work has appeared in the media, including NPR's Diane Rehm Show and the Washington Blade. She serves on the board of the National Employment Law Project, the nation's leading research organization on economic security for working families.
Wendy received her B.A. in Urban Studies and French from Vassar College, and her an M.A in Philanthropic Studies and M.P.A in Nonprofit Management from Indiana University. An avid soccer player, Wendy lives with her wife and two-year-old son in Silver Spring, MD.
Carol Joyner

Director, Labor Project for Working Families
 Carol Joyner is the Director for the Labor Project for Working Families (LPWF), in partnership with Family Values @ Work. Founded in 1992, LPWF works to address the policy and programmatic solutions for improving workplace standards, including paid sick days, family leave insurance and workplace flexibility. In her capacity as director, Carol fosters collaboration between labor organizations, workers, advocates and other stakeholders to improve the lives of working families.
Prior to the LPWF work, Carol provided consultation on work, family and Trust Fund administration issues. A longtime labor leader, Carol is the founding Director of the 1199SEIU/Employer Child Care Fund, as well as and past President of the Child Care Corporation, a labor-management benefit fund by the 1199 Health and Human Service Employees Union and 400 Health Care Employers in New York State.
Ms. Joyner is the recipient of work and family achievement awards including the Alliance of Work Life Professionals' Innovative Program Award; the LPWF Annual Award; and the NBCDI, NY Bridge Builders' Award. She has sat on the National Advisory Board for the Labor Project for Working Families and FV@W, and is a founding partner of the Work and Family Strategy Council. Currently, she is a member of the Black Women's Roundtable. She has appeared in the media on issues affecting working families, and frequently contributes to online publications such as The Huffington Post. She lives in Washington, DC with her family.
Suzette Gardner
Digital Director, Family Values @ Work + Labor Project for Working Families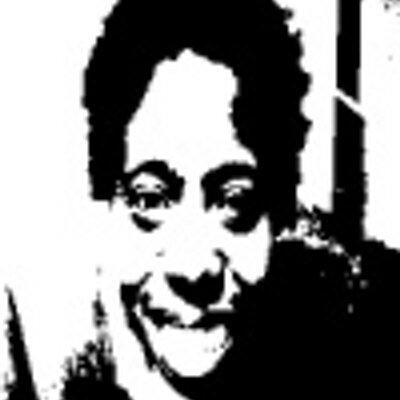 Digital Strategy. Network Digital Capacity Building. Advocacy. Engagement. Fundraising.
Suzette maximizes our digital efforts to support on-the-ground initiatives nationwide. She manages all online communications efforts, including mobilization and fundraising email programs, social media engagement and online partnerships with other groups in the space. Suzette is a digital media and engagement professional with 10+ years experience and have worked with small and large organizations/companies including AARP, George Washington University and Beaconfire Consulting.
Suzette enjoys time with friends and family, dreaming up new StartUps, live music, design and travel.
Preston Van Vliet
National Campaign Organizer, LGBTQ Work-Family Project
A Joint Initiative of A Better Balance and Family Values @ Work
Preston is the National Campaign Organizer through the LGBTQ Work-Family Project, the joint initiative between FV@W and A Better Balance. He works with FV@W's partner coalitions and LGBTQ organizations in building LGBTQ capacity and inclusion in state-wide, work-family policy campaigns. Alongside many other activists and organizations uplifting intersectional policy work, Preston is engaged in coalition building, cross-movement understanding, and messaging of how LGBTQ issues are work-family issues.
Before working with the LGBTQ Work-Family Project, Preston was active in several campaigns and projects in Michigan. While the President of the LGBTQ student organization at Oakland University, he helped to start a campaign to get a full-time staff person for the on-campus Gender and Sexuality Center and helped to enumerate the anti-discrimination policy to be LGBTQ inclusive. Preston worked with Michigan Voice, as part of the State Voices network, in co-managing an LGBTQ voter engagement project. In 2014, he worked on LGBTQ education and enrollment for ACA, raising the minimum wage, and wrote an organizing plan through the Unity Coalition to fund a transgender leadership project (now known as the Trans* Leadership Project) to support a fully-inclusive amendment to Michigan's statewide Civil Rights Act. Preston was also employed by Community Housing Network for two years in working on homeless outreach and housing case management services.
Preston received his B.A. in Psychology with minors in Public Administration and Spanish from Oakland University in Rochester, Michigan. He lives in Washington, D.C.
To contact us, email info@familyvaluesatwork.org or write us at:
Family Values @ Work
207 E Buffalo Street, Suite 211
Milwaukee WI 53202